Foldable electric bikes designed for daily commutes or leisure rides
Our electric bikes are designed with you in mind. With Emerald ebikes, enjoy a greener, stress-free lifestyle.
Shop All Products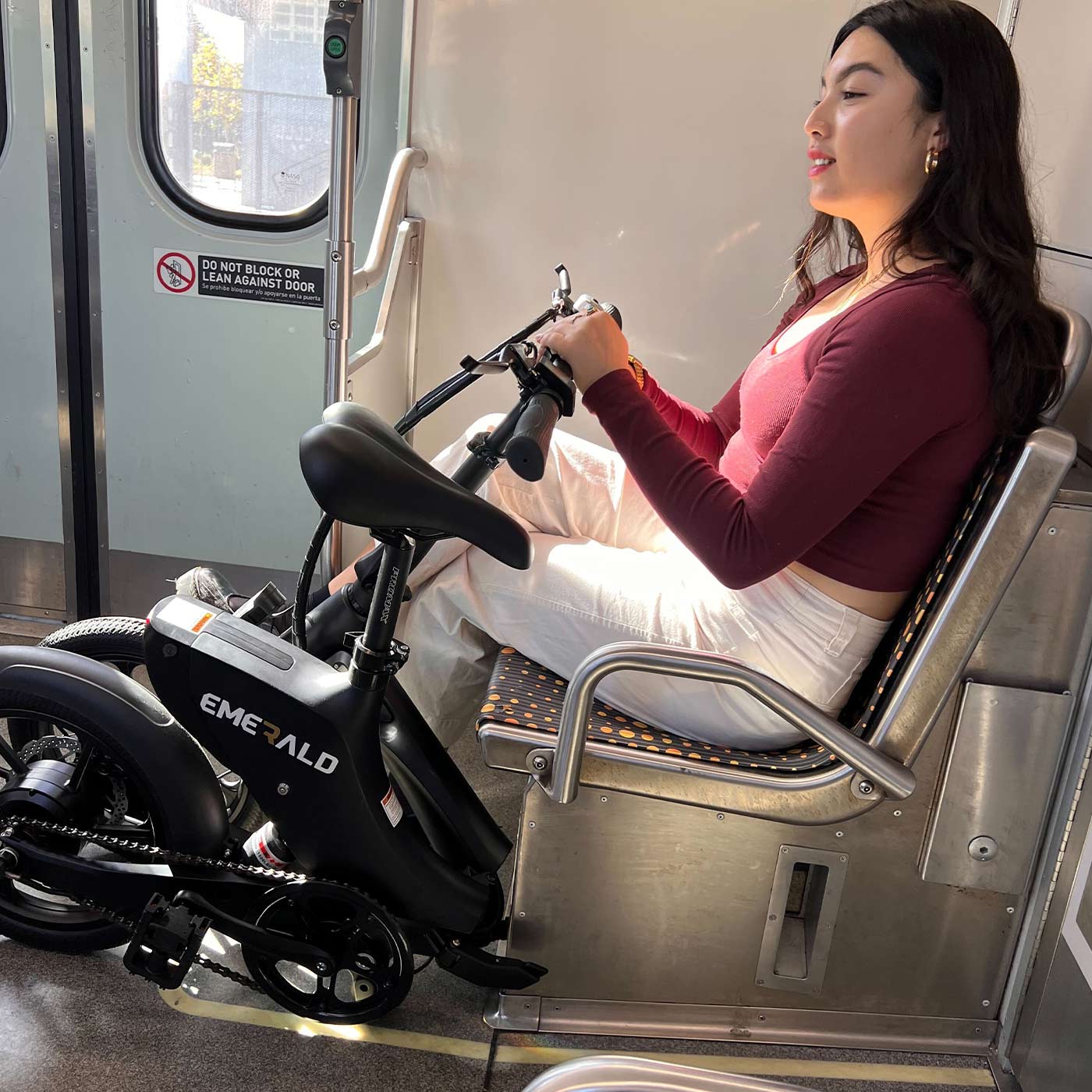 The Emerald City Fold Ebike
Compact, foldable design ideal for daily commutes, short trips, and college campuses, and more. Its portability feature makes it a great companion for on-the-go rides.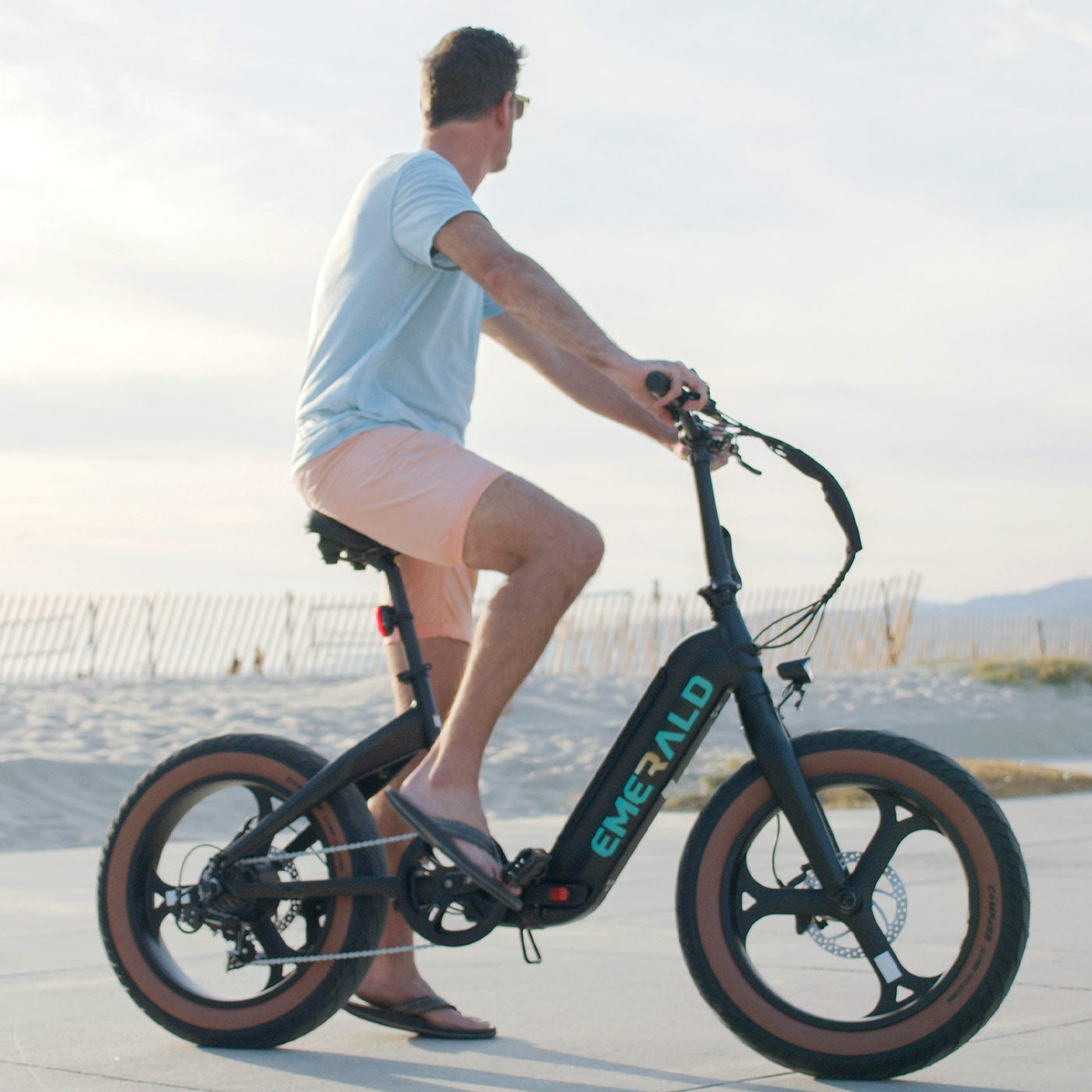 The Emerald Fold Ebike
Cutting-edge, foldable design with a comfortable riding features, pedal assist, fat tires for uneven terrain, and safety features for city and trail exploration.
The Emerald [Fold Ebike] solves a problem we all just accepted: unfolding an ebike just to get access to the battery.
The Emerald Fold Ebike combines convenience, power, and comfort in a compact and portable package.
The build quality and components feels really well built.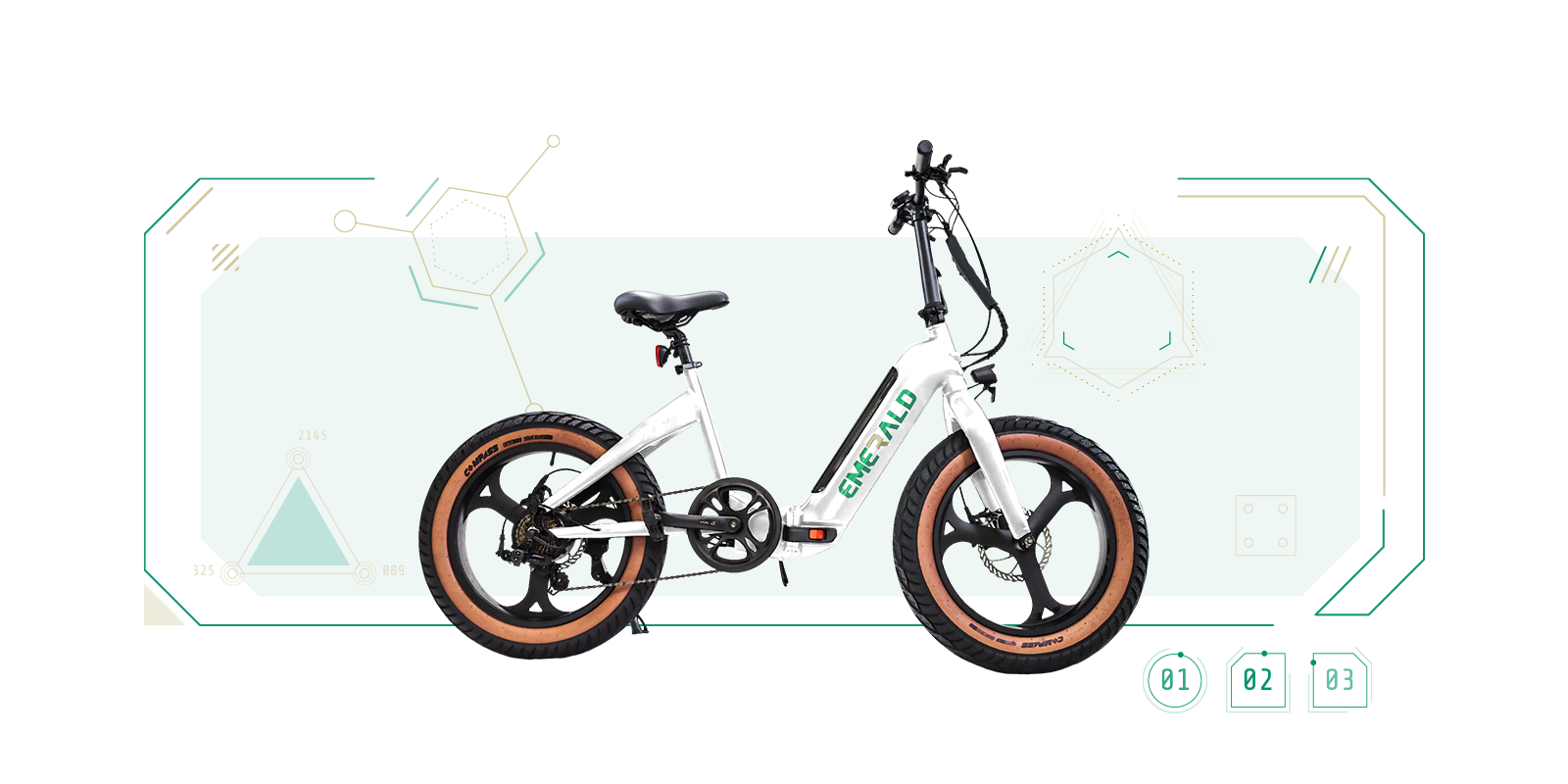 Designed by AI. Crafted for you.
Designed by AI to fit your lifestyle.
At Emerald, our journey began with a mission: creating products that adapt to your changing needs. We used a language learning model to discover what truly interests riders. This knowledge led to the development of electric bikes with outstanding features such as quality components, foldability, comfort, durable tires, and reliable batteries.
Our aim is simple: To evolve our products in sync with your ever-changing needs. We envision a greener and stress-free urban lifestyle through AI-designed ebikes tailored for you. At Emerald, it's not just about selling bikes; it's about crafting a better biking experience.
Learn More
Customer Reviews
Complete package!!!
My wife & I ordered 2 e-bikes. We received them in time to load them into the RV and go camping. We used our dog ramp to easily wheel them in & out of the RV. The folding pedals, handle bar & frame options are perfect for storing/travelling. We thoroughly enjoyed riding the bikes around the campground, Federal Canal Bike Path, stores & restaurants in the Adirondack mountain area. The Hot Rod look & Formula-1 technology with the tires for stability, grip, suspension complete with a throttle & a comfy seat! Family, friends & fellow campers are impressed with the bikes. We have the bikes at home now & we are ready to cruise around town. Looking forward to our next camping adventure. Well done EMERALD TEAM!!!
Pedal assist is no joke.
I had never used an e-bike before and thought I was pretty tech-savvy to just figure it out myself. It's a bike; you just hop on and ride, right? But I will say, that it actually IS helpful to read the manual for how to use the pedal assist. I was very surprised with just how easy the pedal assist made pedaling, even on the lowest settings! It took basically no effort to travel a very far distance. And with the throttle, you can really get some momentum for hills. Even when on some gravel the whole bike felt very sure-footed, probably because of the thick tires. It does have a noticeable weight, but it folds in half compactly to fit into my small SUV which is nice.
Perfect for hybrid commute.
The shipping and assembly process were both quick and effortless. I rely on this bike for my daily commute to work, and its foldable design is absolutely perfect. It allows me to easily cycle to the Caltrain station, fold the bike if the train is crowded, hop on the train, and then continue cycling from the station to my office. The electric functionality is particularly beneficial, especially when it comes to navigating the hilly terrain near our house, ensuring a smooth and convenient ride back home.