Go the distance comfortably with features from premium brands:

Let customers speak for us
Green Vs. EMERALD
What Makes Us EMERALD
Discover the difference and reduce your carbon footprint with our foldable, cutting-edge ebike that boasts quality and performance. The Emerald Fold beats the leading competition. The proof is in the details.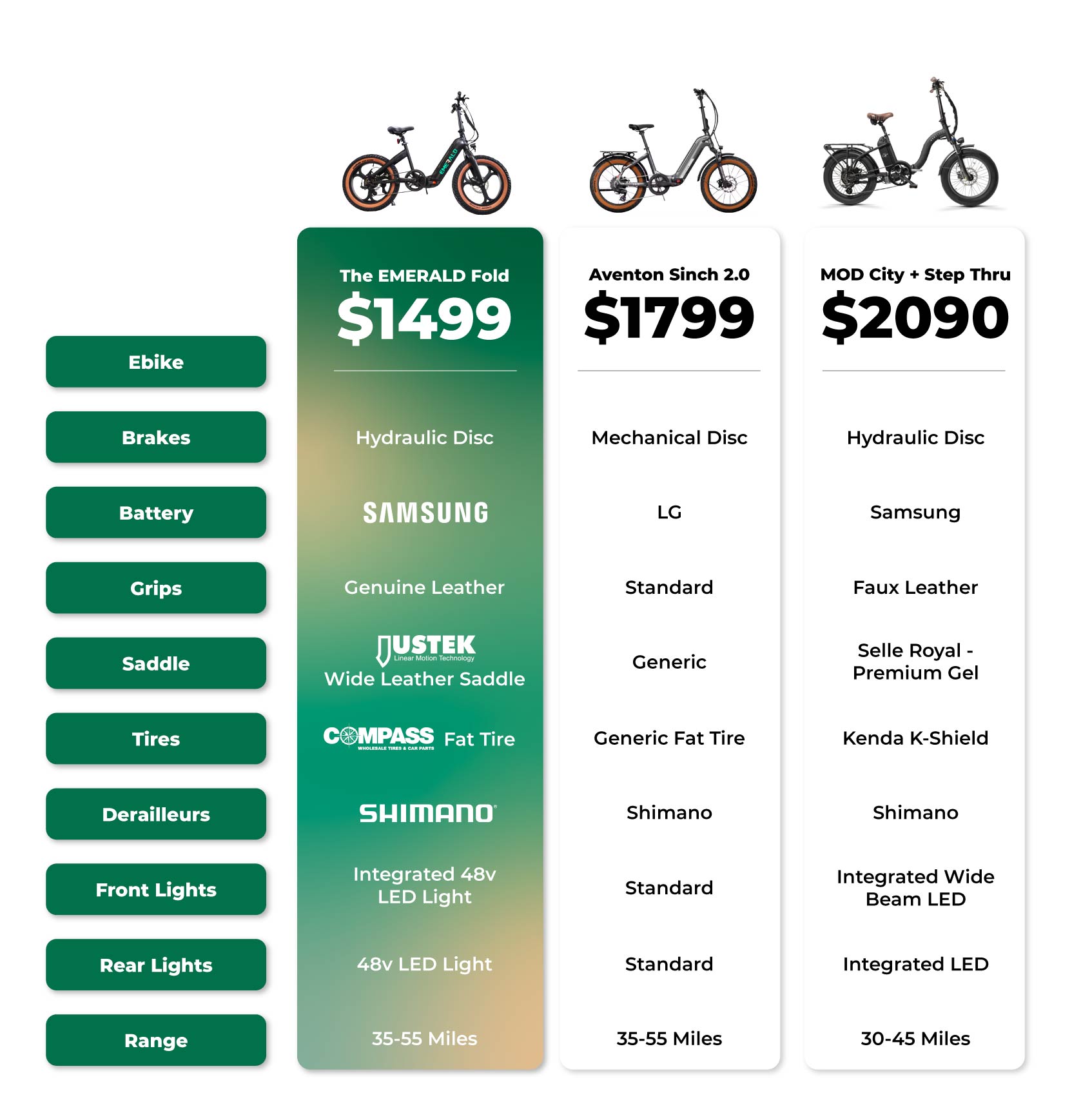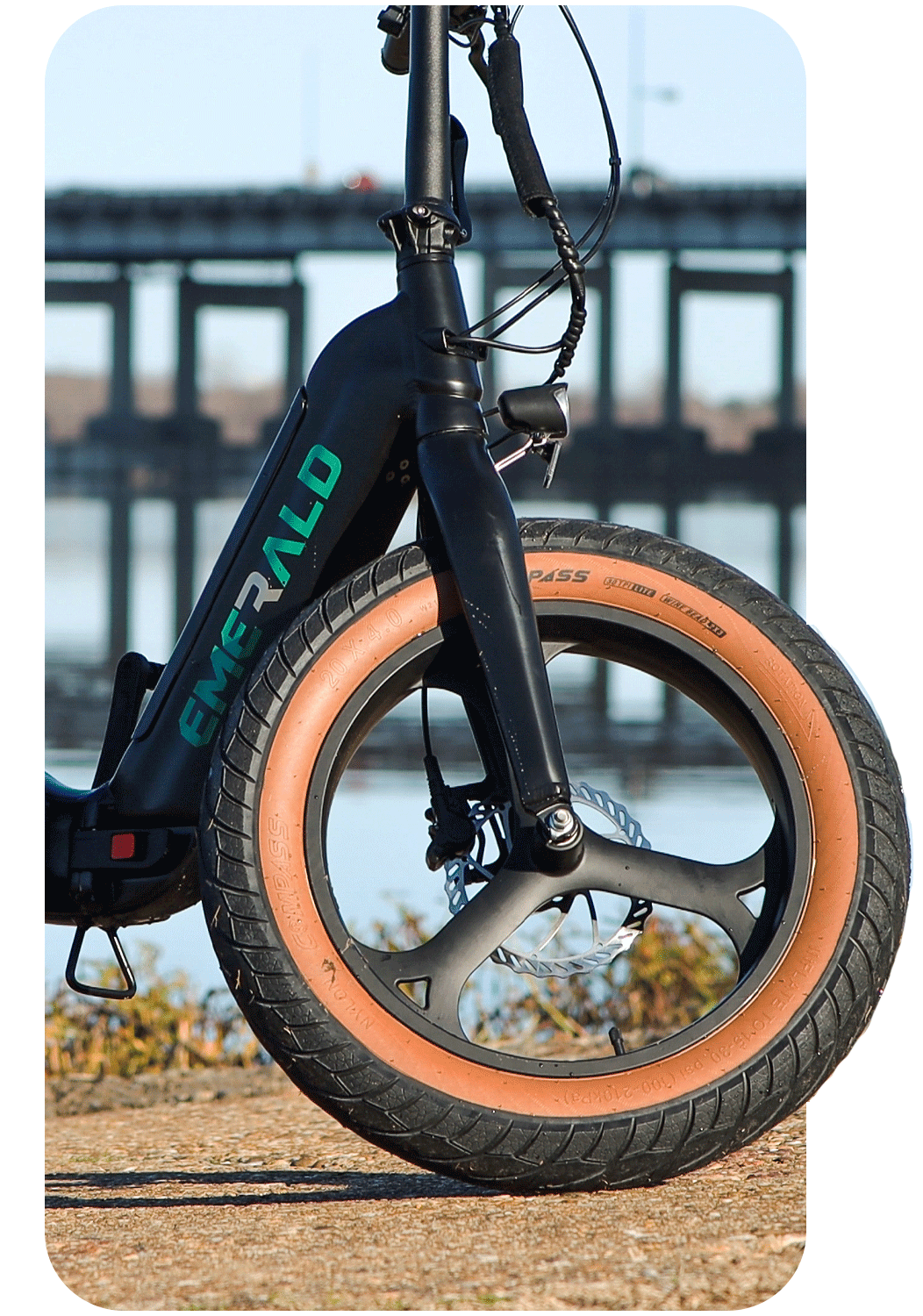 Our Vision
Bike to the Future
EMERALD is an active lifestyle brand focusing on personal mobility and sporting with a flagship product, the foldable ebike. Our ebikes are powered to handle your daily life.

We set out to create a mode of transportation that anyone can ride at an affordable price. Through authenticity, we aspire to be the most fearless, innovative, and relentlessly inspirational global brand.

We're not just green. We're EMERALD.